The Achievement Foundation annually provides a number of four-year scholarships to deserving students who matriculated in the Philadelphia school system. The premiere scholarship is the Hiliary H. Holloway Scholarship.
HILIARY H. HOLLOWAY, ESQUIRE SCHOLARSHIP
Achievement is the most important goal of Kappa Alpha Psi® Fraternity, Inc. A prime example of a high achiever is our very own late revered Brother, Hiliary H. Holloway, Esquire. Having served in numerous capacities within and outside of the Fraternity, Brother Holloway's legacy personifies ACHIEVEMENT.
About The Scholarship Award
The Philadelphia Alumni Chapter of Kappa Alpha Psi® Fraternity, Inc. will announce the 2021– 2020 scholarship application at some time during the academic year. The scholarship is for current School District of Philadelphia, Philadelphia Charter School high school and Achievement Academy students planning to enroll at bachelor degree offering institutions in the fall of 2021. The application deadline will be announced later this academic year. This scholarship is for African American men who are seniors in high school in the Philadelphia, PA area.
About Hiliary H. Holloway, Esquire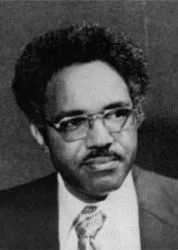 Hiliary H. Holloway was a fully financial and active member of Kappa Alpha Psi Fraternity, Inc. since his initiation into the Alpha Kappa Chapter in 1947. He has held offices on the local, provincial and national levels. Holloway worked for the Federal Reserve Bank of Philadelphia in 1968 as a Legal Counsel and he was later appointed as General Counsel, which made him in charge of the legal department. In 1972 Holloway became the first African American to be promoted to Vice President in the Federal Reserve Bank of Philadelphia. Prior to employment at the bank, Holloway practiced law, served as National Executive Secretary of Kappa Alpha Psi Fraternity, and was Business Manager at St. Augustine College.
In 1953 Holloway became the first national executive director of Kappa Alpha Psi fraternity and in 1976 was elected Grand Polemarch. Holloway worked as an attorney with the law firm of Hazell and Bowser and partner in the law firm of Marshall, Dennehey, Warner, Coleman & Goggin.
Holloway earned a Bachelor's degree in Business Administration from North Carolina Central University in Durham, North Carolina with honors. He completed a Master's Degree at Temple University and the Juris Doctor Degree at Temple University School of Law.
Among his activities, Holloway was a trustee of the Philadelphia Museum of Art; Lankenau Hospital and Lankenau Foundation; Philadelphia Miniversity; Mt. Olivet Tabernacle Baptist Church; Zion Nonprofit Charitable Trust (Chair) and past board chair of North Carolina Central University. He was a board member of the United Negro College Fund; Mt. Olivet Village Corporation (Chair); Metropolitan YMCA; National Medical Fellows; Governor's Economic Development Partnership and chair of the City Planning Commission.
Holloway was named one of Ebony Magazine's 100 Most Influential Black Americans. He died February 9, 2000, and was survived by his wife Gwendolyn Larkin and their two children, Hiliary Jr. and Janis Holloway.